Welcome to the Performance Edition. 1 of 1. A Unique series of performances alongside the photographic work of Jack Thomson. Integrating live movement among visual art, juxtaposing but intersecting the mediums in time and space.
A reminder this is a donation based event.
Suggested donations are £5- £8, and can be made at the bar (Cash & Card accepted).
All money raise will support the performing artists.
Thank You
Opening Act : An Introduction by ? & ?
Music: Kendrick Lamar - United In Grief

6 minutes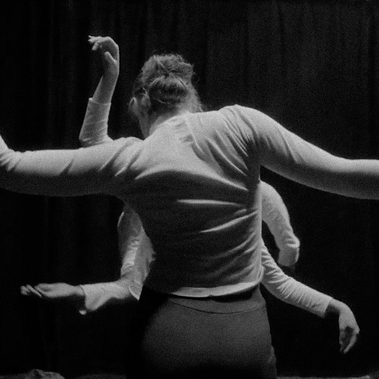 Devil Fish : Creative Director Ellye Van, Choreographer Maddison Campbell & Danced by Maeve Nolan, Antonia Latz, Maddison Campbell
Devil Fish is a contemporary movement and sound piece exploring the octopus and the stories surrounding it. Through the octopus it explores how myth is used for political purposes. Otherworldly sounds cut with 19th century text and textured beats set the tone for visceral movement.
Music: Guy-Stephane Kone
10 minutes

Non. Oui. Non : Danced & Choreographed by Aleth Berenice.
Questioning purity.
Music: Extract from "In Trutina" by Carl Orff. Performed by Renée Fleming
2 minutes
Commonplace : Danced & Choreographed by Sarah Hirsch
Sometimes I think I am just the sum of my movements, they are overused and betray the lack of original thought. But surely, I am more than just my cliches?!
Music: Johann Sebastian Bach, Hilary Hahn, Sonata for Violin solo No. 1 in G minor
2 minutes
Remote and Growing : Danced & Choreographed by Zara Sands .
A flower crawls along the ground of a hostile environment. In the soil, it discovers a fallen piece of technology, sending distress signals to a larger machine off-planet that the fragment had fallen from. The flower misinterprets the distress signal and instructions for repair as instructions for the flower's own growth and progression.
Music: Yves Tumor, Sapphira Toppler

11 minutes
I wish I could fight like her : Danced & Choreographed by James Olivo.
To all the women that inspired me to grow
Who held me in their arms when i crumbled
Who encouraged me when i doubted myself
Who was there when i needed it the most
I wish to continue loving you as much as you have loved me
Thank you
See you soon
Music : Alaskan Tapes, Khruangbin
5 minutes